SLEEPING BEAUTY: WAKING UP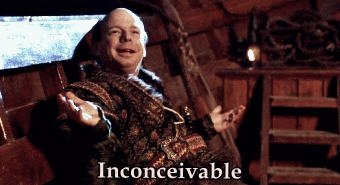 PRELUDE
You've probably heard any woman over the age of 30 say it: "FAIRY TALES RUINED ME FOR RELATIONSHIPS." And it's true. They lead to unrealistic expectations. ON BOTH SIDES.
Sleeping Beauty told me that after being sheltered by my parents for my entire childhood, I would wake groggy from a nap with a man standing above me, and be like "Oooooh a man's face! Let's get married!"
This is how I got engaged at 19 and lost $4000 dollars that I never had to a DJ from Arizona.
Snow White told me the exact same thing could happen as Sleeping Beauty - but in the woods.
Maybe that's why I dated those twins who shared a back tattoo of a forest.
THE BEGINNING.
Sleeping Beauty. We all know the beginning. King gets cursed by Maleficent. His only daughter will prick her finger on a spindle and pass out for centuries. And of course, it happens. Not only that, but the castle becomes overrun with poisonous thorns and is protected by Maleficent herself.
Princes all over hear about this girl, and they freak the fuck out.
SIDE NOTE: how messed up is it that a bunch of dudes are like "ooh shit, this chick is asleep in that tower and will only wake up if the right prince kisses her. I'm gonna go for it."